Contact Us
Paul Haddad

Paul's experience in dealing with private companies, family businesses and high net worth individuals is unparalleled. There is rarely a scenario that Paul hasn't dealt with before. As Cooper and Company's longest standing partner, Paul's client base spans industries such as manufacturing, real estate, supply chain, professional services and hospitality among others.

Paul prides himself on being reliable, practical and available as it relates to his client's needs.
Please contact Paul at phaddad@cooperco.ca or 416-665-3383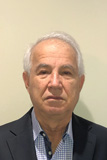 ---

Duncan Scott

Duncan's practice includes a wide range of clients in a diverse set of industries including financial services, manufacturing, supply chain, real estate, hospitality and professional services among others.
Duncan's experience in a variety of settings have given him the knowledge base to work through a variety of complex tax and accounting issues for his clients. He is unofficially known as the primary technical resource in the office.


Please contact Duncan at
dscott@cooperco.ca
or
416-665-3383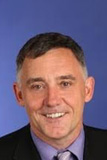 ---

Karim Tharani

Karim has extensive experience in advising and helping private companies and family businesses of all sizes and in many industries through their audit, accounting, tax and advisory needs. He is dedicated to understanding what private company owners and entrepreneurs face every day.

Karim's client base spans a variety of industries including health care, technology, manufacturing, food services, hospitality and real estate among others. Karim has an entrepreneurial approach to business and his ability to roll up his sleeves and work directly with clients is what makes him a trusted business advisor.

Please contact Karim at ktharani@cooperco.ca or 416-665-3383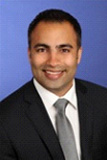 ---

Craig Haddad

Craig advises and supports a vast range of clients in privately-held businesses, manufacturing, wholesale and distribution, not-for-profit organizations, professionals, real estate and construction.

Craig provides expertise in tax planning, accounting, audit and various financial advisory needs. He approaches each client's needs holistically, with the goal of providing practical, results-oriented solutions to their often, very complex issues.

Please contact Craig at chaddad@cooperco.ca or 416-665-3383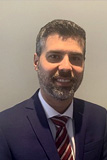 ---

Michael Friedrich

Michael works in the areas of assurance, tax, and accounting with a variety of clients, including individuals, small to medium sized businesses and their owners, and other non-for-profit entities, in various sectors of business. With his in-depth tax knowledge, he has consistently helped clients achieve great results in areas of tax planning and minimization, business reorganizations, and CRA compliance reporting. Lately, he is working with clients in qualifying for and obtaining the various government incentives offered due to the Covid crisis.

He generally advises others that …. "If you don't have a tax person in your "corner", working for you, then who is looking out for you in the changing world of taxes".

Please contact Michael at mjf@cooperco.ca or 416-665-3383



Main Office
1120 Finch Ave W
Suite 108
Downsview On, ON M3J3H7

Main Number:

(416)665-3383

Loading Email...